Welcome to Midlife Artists Unlimited!
We are a support group based in Lexington, KY, for people anywhere who are in transition at midlife, particularly those who are returning to an earlier passion for any of the arts. We felt that support for transitions in midlife has been minimal, so wish to correct that. There is support elsewhere for young artists just starting out. We need support too. For more information, please see
below the photos
.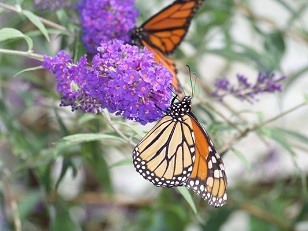 You might like to join us if you:
Have decided not to have children and want to use your spare time creatively.
Are facing an empty nest after the children have moved out.
Have lost an unfulfilling job and have time to look for something more fulfilling.
Work to pay the bills, want to begin a creative hobby.
Have had success in business, now have time and money to quit and do something creative.
Have just retired and are exploring what to do next.
Or any other reason your life is in transition!
The only requirement to join is the willingness to give and receive support online.
If you are interested in joining us, please e-mail us at the address below. Please put "Midlife Artists" in the
Subject
heading:
PLEASE NOTE:
Butterflies are stressed because of habitat destruction, GMOs and resultant increased pesticide use, and climate change. We want to help, and you can help us help them! Please see the
Butterflies page
for more information.